About Carol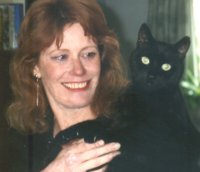 My name is Carol Harding, and I have lived in Brentwood, Essex for several years with my partner Godfrey and our cats. We enjoy walking and exploring the Essex countryside and have put some of the nicer walks on our free walking site www.essexwalks.com so others can enjoy them too.
I became interested in the Alexander Technique in 1994, initially as a way to help me manage stress. At that time I was a senior financial manager in the NHS. To my surprise, the Technique didn't just help me to cope with the stresses of my job, it also improved my breathing, my overall coordination, and my general attitude to life! My asthma improved, I became less clumsy, and I started to enjoy life more.
In 1998 I decided to train as an Alexander Teacher myself, and joined the Essex Alexander School. After completing the three year, full time course, I now give lessons on a one-to-one basis from my practice in Brentwood.